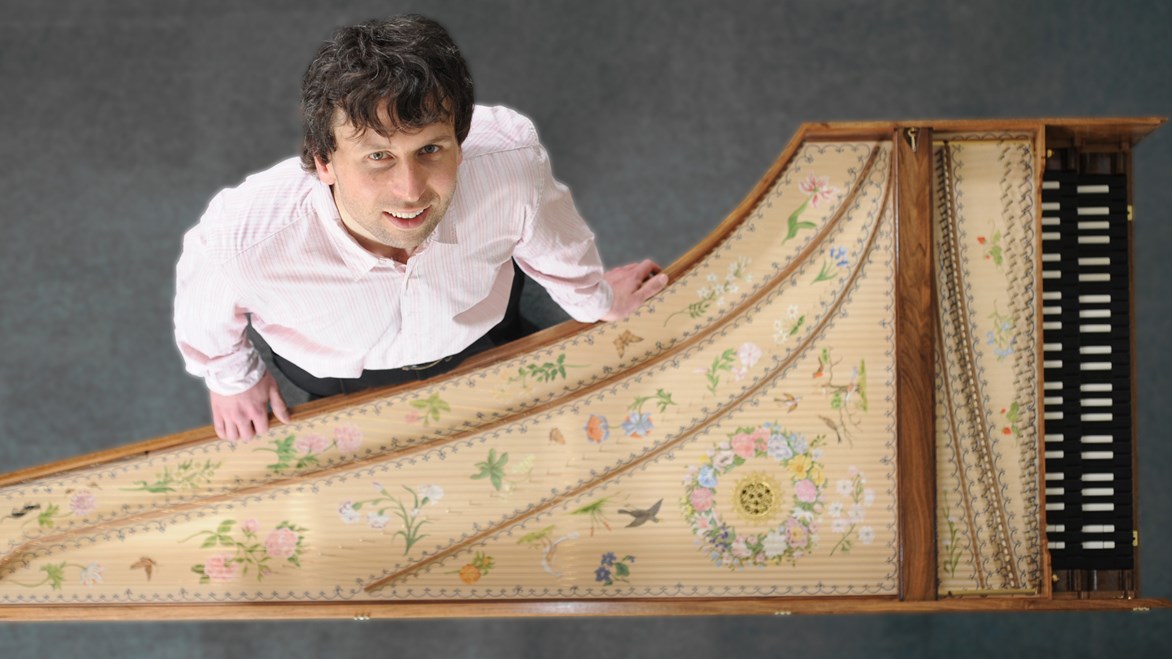 "As always Robin's course was thoughtful, well organised, the examples were of a good level, there was time both to practise individually and listen to others in a masterclass format."

STANDARD: UPPER INTERMEDIATE, ADVANCED

Resident: £295 Non-Resident: £215 Code: 20/247
What is the course about?
This course is aimed at harpsichordists who have covered the fundamentals of figured bass realisation (perhaps after completing our 'Figuring It Out' course) and are now looking to develop their skills further. In whole-class and small group sessions (and with a real live soloist and bass player on hand for you to work with) you'll develop your expressive range, learn how to vary your approach according to style and period, and cope with everything from intimate solo sonatas to large orchestral works. Participants should be keyboard players fluent in reading treble and bass clefs, and comfortable realising typical baroque basses (e.g. Corelli or Handel) from the figures. An ability to sight-read figured basses is an advantage, but not essential - it will be possible to prepare some standard repertoire for the course in advance.
Tutor website: www.robinbigwood.co.uk
What level is the course and do I need any particular skills?
Upper Intermediate, Advanced
What previous participants said about this course…
"As always Robin's course was thoughtful, well organised, the examples were of a good level, there was time both to practise individually and listen to others in a masterclass format."

"Robin is remarkably organised, with a clear presentation style and is extremely friendly and encouraging - many gold stars!"

"Robin has a true gift for teaching rarely seen. Not just the way of getting people to understand and improve in such a gentle way, it takes real skill to pass on this type of knowledge which in essence is almost entirely unstructured. It's like successfully teaching jazz with even fewer rules and historical facts available."