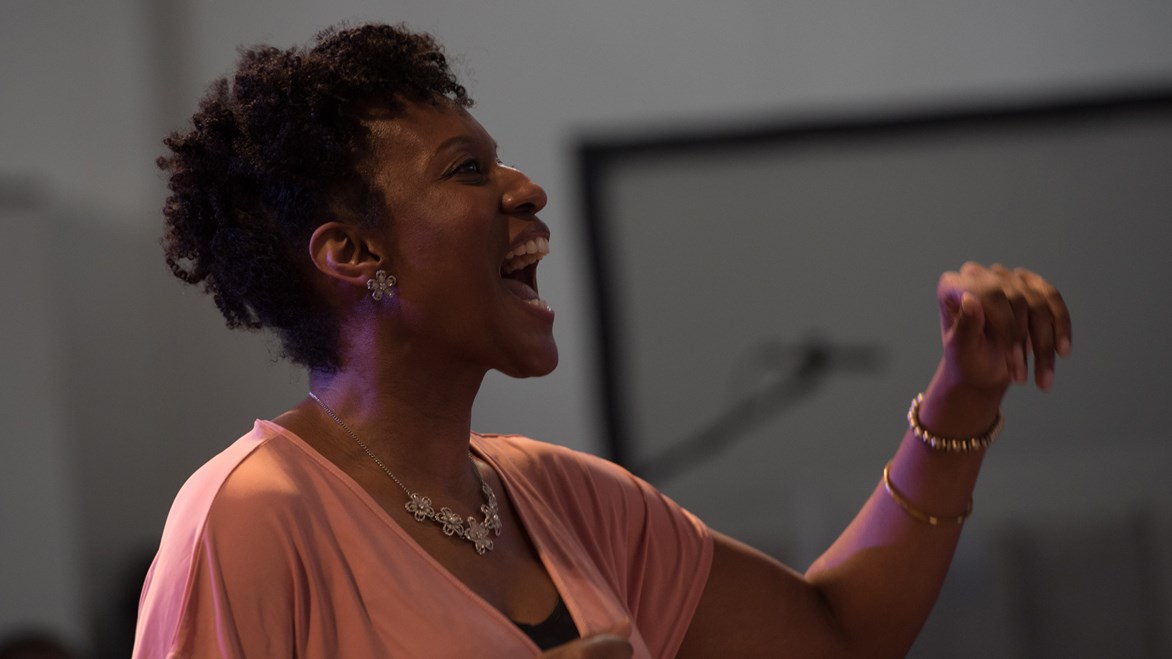 Experience the joy of Gospel singing. During the course you will learn about the history and origins of Gospel Music as well as some iconic songs from the Gospel music genre.

STANDARD: ALL

Resident: £320 Non-Resident: £232 (25% off for under 27s) Code: 22/R20

Booking for Members opens at 11am on Monday 18 October 2021.

Non-Member and online booking opens at 11am on Monday 15 November 2021.

For details on how to become a Member to take advantage of early booking, see here
What is the course about?
This course explores the history of Gospel music from early Spirituals right up to today, and its links to other musical genres. During the course you will learn songs from key genre points Gospel Choir style. A fun and inspiring singing workshop! For most of the time you will be singing in a group, although occasionally there will be opportunity to learn lead parts for songs taught.
Tutor website: www.bigmusiccompany.org.uk
What will we cover?
History and context of Gospel music and related music forms
A selection of gospel songs
Gospel soloing and performance
What will we accomplish? By the end of this course you will be able to…
Have an awareness of the history of Gospel music and its links to other music genres
Learned a selection of iconic Gospel Songs through the genre's history
Explore elements of vocal musicianship, safe vocal technique and harmony skills
What level is the course and do I need any particular skills?
All levels welcome!

How will the course be taught, and will any preparation be required?
No prior preparation required.
Will music be provided in advance of the course?
No, it will be provided by the tutor on the course. There will also be a playlist of Music
Is there anything I need to bring?
Notebook, pen and paper recording device (phone is perfect), comfortable clothing and water.