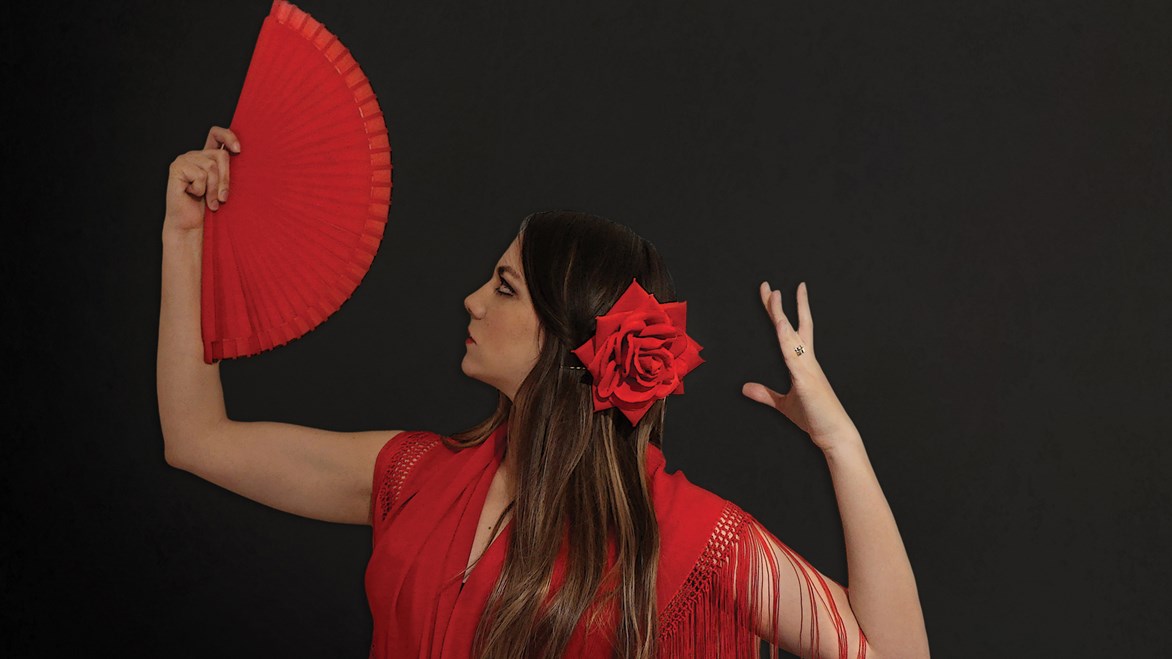 The aim of this flamenco course is to give you an experience and an artistic way to express your feelings and emotions through body language.

STANDARD: ALL

Resident: £295 Non-Resident: £215 Code: 20/230
What is the course about?
Flamenco is well known for its emotional intensity. Firstly, you will be introduced to the different Flamenco techniques. You will learn how to synchronize your feet, arms and body together with the different beats, rhythms and music styles of Flamenco known as 'Palos'. Additionally, you will learn different techniques to improve the speed and tempo of your footwork. Finally, you will learn how to do flamenco clappings and how to use the fan while dancing.
What will we cover?
We will focus on various aspects of the Flamenco technique, for example: arms, power and control of feet, body position (e.g. posture, balance) and spins.
These exercises will help you strengthen your arms and feet and leading to graceful and fluid dance movements.
During the course you will be introduced to different Palos flamencos (i.e. rhythms): Sevillanas, tangos, rumbas, alegrías.
What will we accomplish? By the end of this course you will be able to…
By the end of this course you will be able to perform a choreography, accompanied by a professional guitar player. During this live performance you will be able to put all the learnt skills together in a choreography and the most important thing is that you will enjoy it.
What level is the course and do I need any particular skills?
The course is open to beginners and intermediate students. No specific skills or experience are needed.
How will the course be taught, and will any preparation be required?
This course integrates dance practice. There is not preparation needed.
Will music be provided in advance of the course?
No, it will be provided by the tutor on the course.
Is there anything I need to bring?
Woman should preferably bring a long-flared skirt on top of a leotard, or they could wear instead a t-shirt and comfortable track pants.
Men should wear comfortable clothing.
If it is possible students should bring Flamenco shoes and a fan.