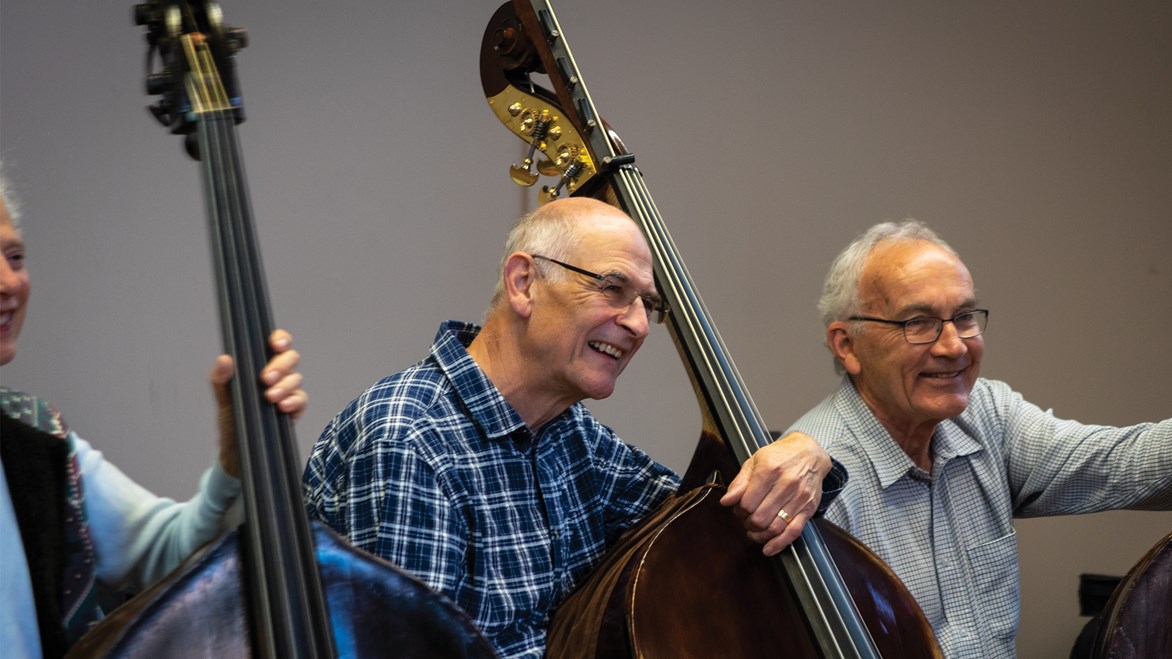 A supportive look at performance nerves with a variety of strategies suggested to help overcome this issue.

STANDARD: ALL

Fee: £78 Code: 20/105
What is the course about?
Performing music can be a deeply enriching experience. Yet many musicians experience anxiety about performing in public and either struggle through it or avoid performing altogether. If you struggle with performance anxiety you're in good company. Artur Rubinstein, Pablo Casals, Renée Fleming and Vladimir Horowitz (to name just a few) are reported to have struggled with it at various points in their careers. Even Frédéric Chopin disliked playing in front of large audiences, instead preferring smaller groups where he could play in front of friends in a relaxed atmosphere. Words and phrases that are often used to describe how we feel when we're anxious about performing include fear of failure, dread, nervousness, self-doubt, tension, stress and panic. Those that describe how we may prefer to be feeling include alert yet calm, confident, energised yet relaxed, in a state of flow, in 'the zone' and poised. This one-day workshop will explore practical strategies - drawn from Cognitive Hypnotherapy and NLP (Neuro-Linguistic Programming) in particular - that can help in managing performance anxiety. Our goal will be to find ways that can help you move from 'panic' to 'poise' so that you can enjoy performing and sharing your music-making with others.
What previous participants said about this course…
"Supportive look at performance nerves with a variety of strategies suggested to help overcome this issue."

"It delivered the prospectus in a confidence-building, encouraging way."

"Exceptionally well structured and informative."