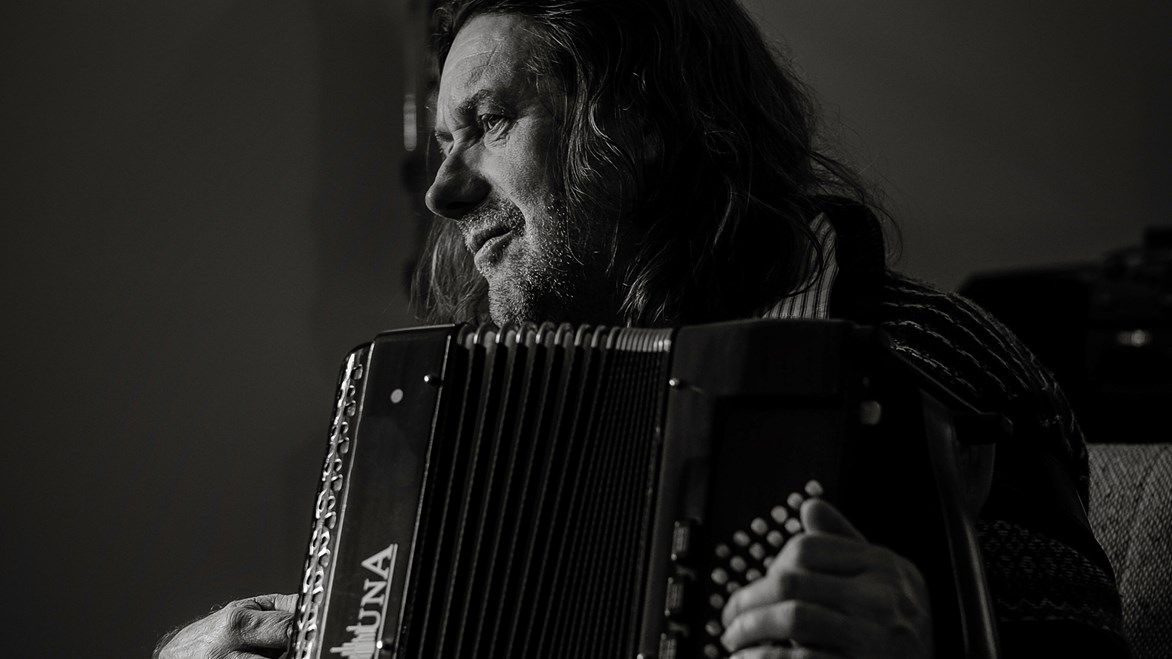 This course is designed for those who may have reached the point where they want some fresh ideas to inspire progress. I will focus on simple methods that can develop and enhance tunes.

STANDARD: IMPROVER, CONFIDENT, SKILFUL

Fee: £185 (25% off for under 27s) Code: 21/OL40
What is the course about?
Paul's style of teaching is relaxed and entertaining, but underlying this is his belief that the accordion should be taken more seriously as a beautiful and versatile instrument. His playing is unique in that he uses a lot of sustained left hand notes, block chords, and drones or pedal notes and he also is master of harmony, frequently adding extra lines in the right hand. His playing is inspired by the sound of the church organ and he tries to avoid the old-fashioned limited use of the instrument (note-chords rhythmic "boom-chit" sound) at all costs. He is an experienced teacher who loves teaching and enjoys developing the potential of a group or individual to deepen and improve their musicianship.
What will we cover?
Left hand: sustained chords and bass notes, different rhythmic accompaniments, methods to create different textures and moving bass lines
Right hand: improved dexterity and articulation
Both hands: use of bellows to create phrasing, dynamics and rhythm
What will we accomplish? By the end of this course you will be able to…
The skills learned on the course are all transferable to existing repertoires. But I hope the tunes used will also be inspirational.
What level is the course and do I need any particular skills?
You should be able to play both hands together, achieve simple left hand jumps eg G to A row and be able to read music.
How will the course be taught, and will any preparation be required?
Via Zoom, in groups and individually. Zoom can be a real benefit to accordionists because in normal circumstances we can't see the left hand side of the instrument.
Will music be provided in advance of the course?
Yes, at least two weeks prior to the course.
Is there anything I need to bring?
A computer/tablet/phone with a camera and microphone and a stable internet connection is ideal.
What previous participants said about this course…
"Enjoyable and instructive specimen pieces to work on thoroughly. Very well taught."

"The tutor was excellent."

"The best moment was learning how to make my playing more expressive and my accordion bass playing more interesting."