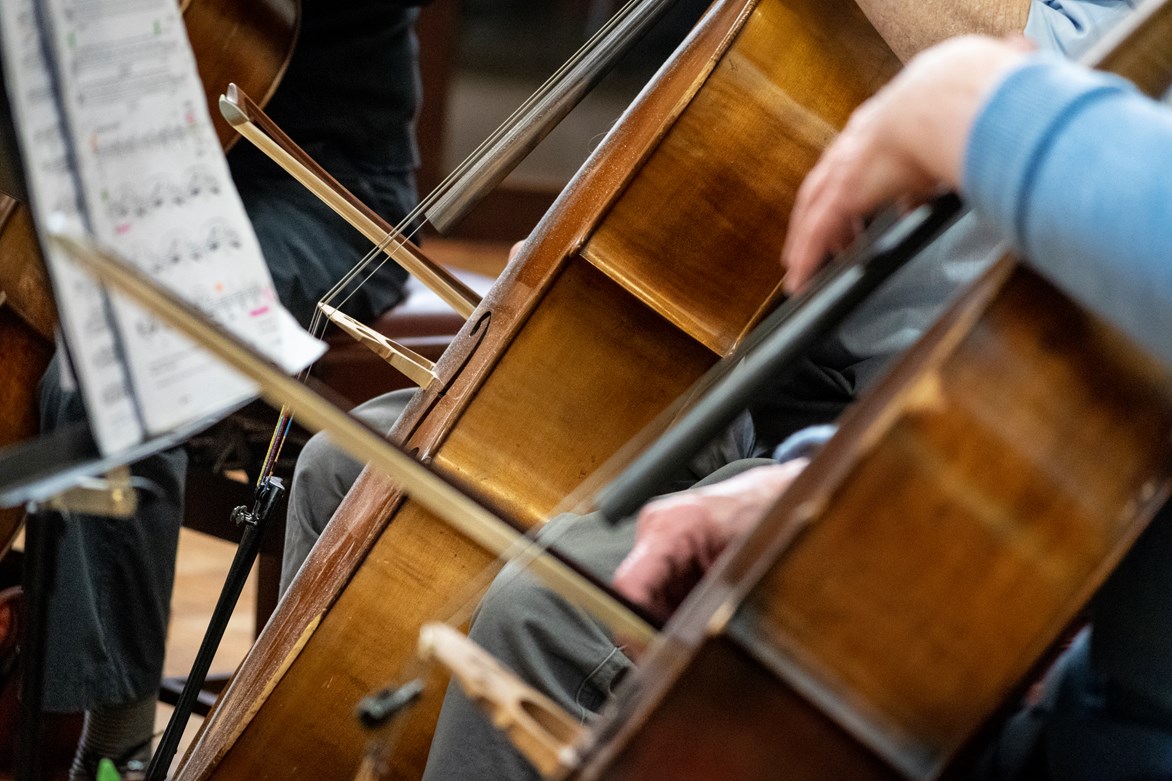 Come along and spend a day playing multiple part cello ensemble music exploring different aspects of cello technique lead by Jenny Curtis.

STANDARD: LOWER/UPPER INTERMEDIATE, ADVANCED

Fee: £78 Code: 20/107
What is the course about?
Jenny Curtis, of the Tedesca Quartet, once again leads this popular day course devoted to ensemble cello playing. Jenny will specify the music in advance, allocate parts and electronic copies of the music will be sent to participants around a month before the course (or for those not on email, we can make other arrangements). We're looking for participants of grade 4 and above and we're sure to find a part to suit your level. The course begins at 10am and finishes at 5pm, and the fee includes a hearty lunch and the usual breaks for tea/coffee and cake.
What will we cover?
Aspects of cello technique and ensemble playing
What will we accomplish? By the end of this course you will be able to…
Jenny hopes to encourage the confidence to have a go at playing in a group. The day will offer the possibility to stretch your playing ability. To be able to keep going when it feels a little beyond one's capability is an important skill to practise. The course is about encouraging participants to play as well as they can in a safe and supportive environment. There will be opportunities to ask questions about technique and any cello playing issues you wish to discuss.
What level is the course and do I need any particular skills?
Lower/Upper Intermediate, Advanced
How will the course be taught, and will any preparation be required?
We will all stay together as group for the day. Music will be sent out and allocation of parts will be given 4 weeks before the course.
Will music be provided in advance of the course?
Yes, it will be available on this website.
Is there anything I need to bring?
Spike holder and a pencil.
What previous participants said about this course…
"Very friendly, always helping you to play better in a constructive way, lots of fun!"

"Jenny is 24 carat, full of helpful advice and makes anything seem possible."

"Brilliant! Jenny Curtis is a quite outstanding teacher. The music was very well chosen and enjoyable to play with the right amount of difficulty to keep us all on our toes. I loved every minute of the course."