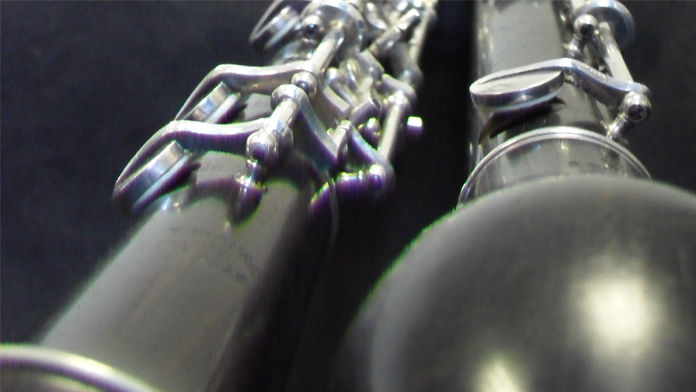 A weekend course focusing solely on the bass clarinet with knowledgeable, enthusiastic and inspiring tutors.

STANDARD: UPPER INTERMEDIATE, ADVANCED

Resident: £295 Non-Resident: £215 Code: 20/232
What is the course about?
A weekend course focusing solely on the bass clarinet. There will be a bass clarinet choir that includes all, and small ensembles – quartets and trios. There will be an opportunity to play a solo, either unaccompanied or with piano (repertoire suggestions provided if you wish). Participants should have reasonable competence and confidence on the bass clarinet (sorry, no beginners), and there could be the odd challenge. There just may be a little bass clef to tackle, plus some (intentional, we hope) high notes floating around. Whilst low C instruments would be very nice indeed, we would not dream of excluding shorter colleagues. The tutors will give a short recital during the course and look forward to sharing their bass knowledge with you in a relaxed but intensive bass clarinet weekend. The course ends with an informal play through of the weekend's work. All repertoire will be supplied for preparation prior to the course.
Tutor website: www.ianmitchellclarinet.com
What will we cover?
Bass clarinet choir and chamber music repertoire
What will we accomplish? By the end of this course you will be able to…
Learning aims perform the repertoire in an informal presentation to each other.
What level is the course and do I need any particular skills?
Upper Intermediate, Advanced
Sorry, no beginners. You need reasonable proficiency on the bass clarinet up to C 2 leger lines.
How will the course be taught, and will any preparation be required?
Tutors coach small groups and conduct choir giving real time feedback and support.
Music is supplied in good time to enable preparation well before the course begins.
Will music be provided in advance of the course?
Yes, sent out by tutor at least 2 weeks before the course to ensure adequate time for preparation.
Is there anything I need to bring?
Spare reeds.
What previous participants said about this course…
"The musical content and tutors were superb and very encouraging which motivated and built confidence."

"The tutors were able to push us to achieve while maintaining a considerate approach given our amateur status and varying ability."

"Tutors were knowledgeable, enthusiastic and inspiring."