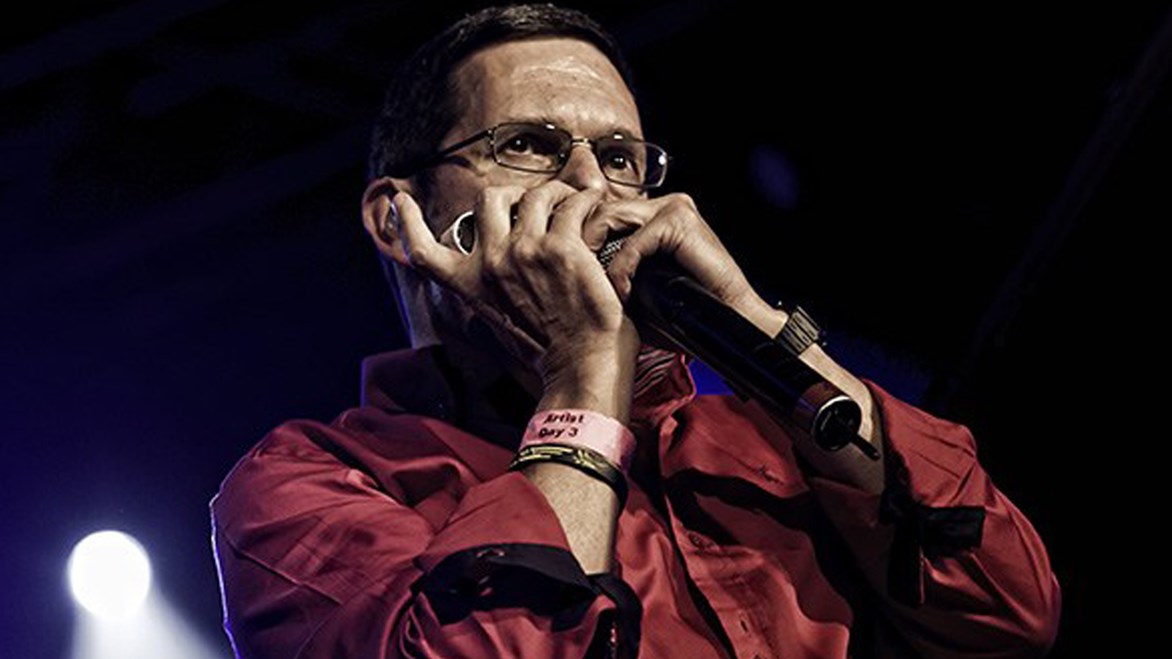 Adam Glasser introduces from scratch the skills and techniques needed to play jazz, pop, folk, latin, and classical music on the harmonica, while referencing great exponents of the instrument from Larry Adler to Stevie Wonder.

STANDARD: ALL

Fee: £78 Code: 20/104
What is the course about?
This course focuses on techniques, exercises and repertoire used by jazz and classical players all over the world, outside the blues tradition. Using a unique practical approach, you will be lead from scratch through the steps needed to play melodies, songs, read music and improvise on the chromatic harmonica (in C). You will have the opportunity to try out a variety of songs and exercises for harmonica giving you a sense of what lies ahead if you wish to take the instrument further in a chosen genre. Adam will also introduce for discussion audio examples of famous harmonica players based on four radio programmes he made in 2018 for London community radio station Resonance 102.2FM.
Tutor website: www.adamglassermusic.com
What will we cover?
Introduction to the note layout of the harmonica, how to hold it and blow and draw single notes, how to navigate scales, arpeggios, intervals related to music theory, how to use a simple TAB system to play melodies almost immediately, modes available on the harmonica, some principles of jazz harmonica and improvisation and ear training. We will cover practising techniques for improving musicianship and sight reading. How to play along with a recording of a song you are learning. We will also cover the styles of some great players and try out some of their key techniques. We will also cover how to develop a simple repertoire of songs you can play with other musicians in duo or more and how to get used to jamming with other musicians.
What will we accomplish? By the end of this course you will be able to…
Understand the range of skills and musical topics needed to take your harmonica playing further. You will be have a much greater knowledge and appreciation of the harmonica and its exponents. You will be more confident and focussed in your practising generally (in ways which apply to other instruments as well). You will have had an interesting and fun adventure with an unusual rare approach to the instrument.
What level is the course and do I need any particular skills?
The course is aimed to appeal to anyone with an interest in the chromatic harmonica from beginner to advance. There will be a range of activities some of which will engage everyone and some of which we will split into groups of different levels of experience.
How will the course be taught, and will any preparation be required?
The course is taught by a combination of practical exercises, some verbal instructing, exercises in groups and pairs, some singing, and some listening to recorded example. PDF printouts will be distributed with practical summaries and exercises to work from. There will also be some light movement, breathing and ear training exercises.
Ideally you will need your own chromatic harmonica - any make - in key of C.
Or a SOLO tuned 2 octave harmonica in C, ie the Hohner Melody Star - which has all the whites of the piano from middle C up two octaves. Purchase online or from Adam Glasser available at registration on the day for £15.
Will music be provided in advance of the course?
Not necessary - it will be provided on the day by the tutor.
Is there anything I need to bring?
Bring any favourite pieces of music on a flash drive or memory stick or on your mobile phone.